INTRODUCING D'ADDARIO VENN
A NEW SPECIES OF REED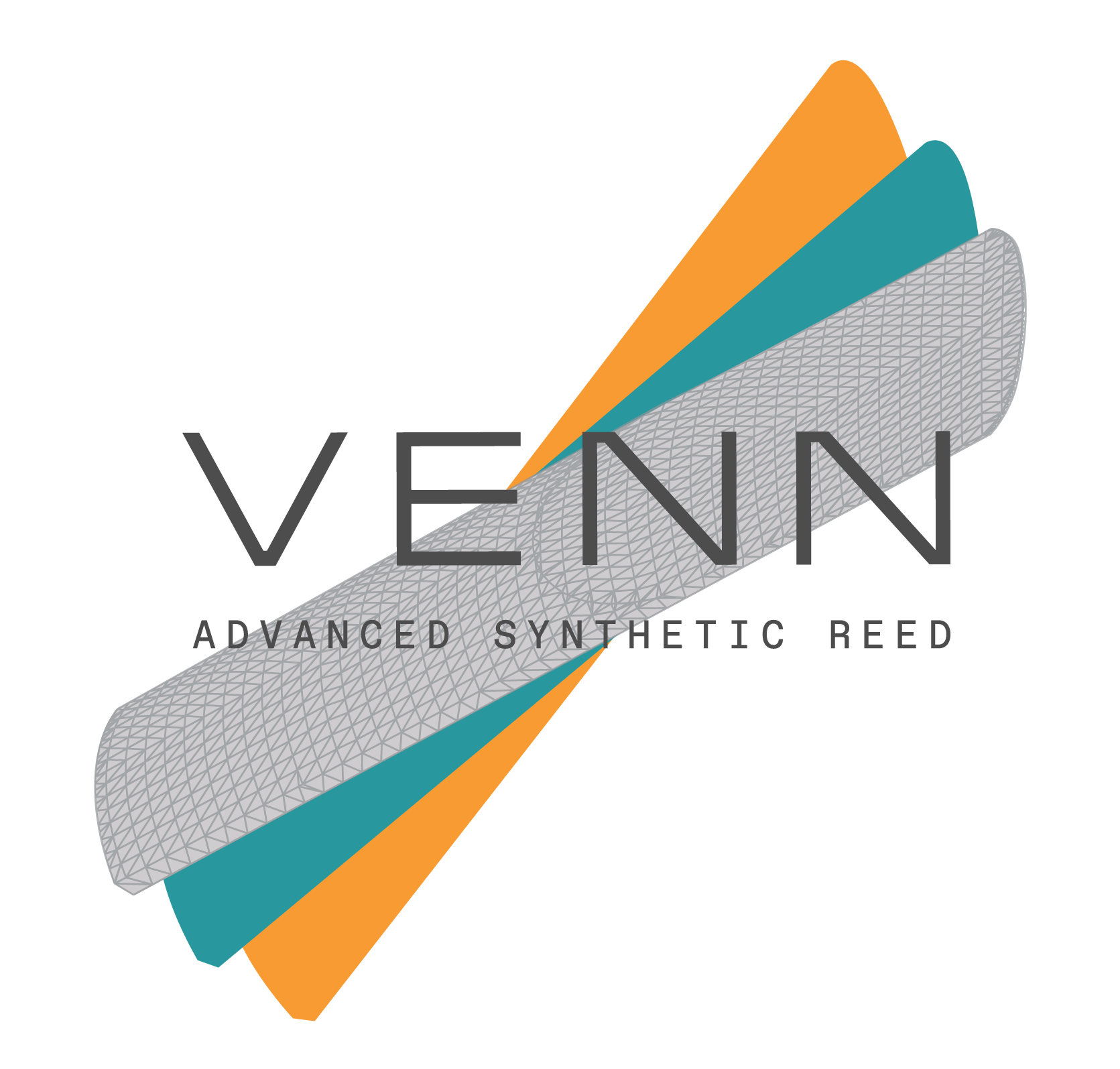 FARMINGDALE, New York – D'Addario Woodwinds is thrilled to announce the debut of VENN, a new species of reeds available now.
VENN signals a whole new era in woodwinds innovation: combining the stability and longevity of a synthetic reed with the sound and feel of natural cane. To mimic the organic structure of cane, we reverse-engineered cane itself, layering different strengths of polymer fibers with resin and organic reed elements to make up the reed blank. The result? VENN outlasts and outperforms anything else like it – all while sounding and playing like your favorite cane reed.

Chairman of the Board/Chief Innovation Officer Jim D'Addario says: "In 2014, I challenged our Woodwinds team to create the first synthetic reed to duplicate the properties and playing characteristics of natural cane. After numerous years and thousands of hours, we accomplished the task by creating a material matrix of co-polymers, longitudinal fibers, and real cane elements that have the physical and sonic properties of real cane."
VENN takes the compromise out of playing a synthetic reed and is already garnering rave reviews from the world's leading woodwind artists.
"When I first played VENN I was stunned," says D'Addario Woodwinds artist Katisse Buckingham. This was an entirely different experience- these reeds are organic and alive. What I appreciated most was the incredible predictability and consistency. They truly reverse engineered cane and have completely changed the game. I'm so excited for everyone to play this reed! The only downside to the first time I beta tested the reed was that I could not take it with me that day!"
VENN lasts far longer than a cane reed, is incredibly consistent from reed to reed, and is less subject to splitting, chipping, and breaking from use. VENN requires no prep, care, and maintenance and is resistant to environmental conditions including temperature, humidity, and more.
VENN will be available initially for Bb Clarinet, Alto and Tenor Saxophone.
###

Media Contact - D'Addario & Co, Inc.
Natalie Morrison (natalie.morrison@daddario.com)