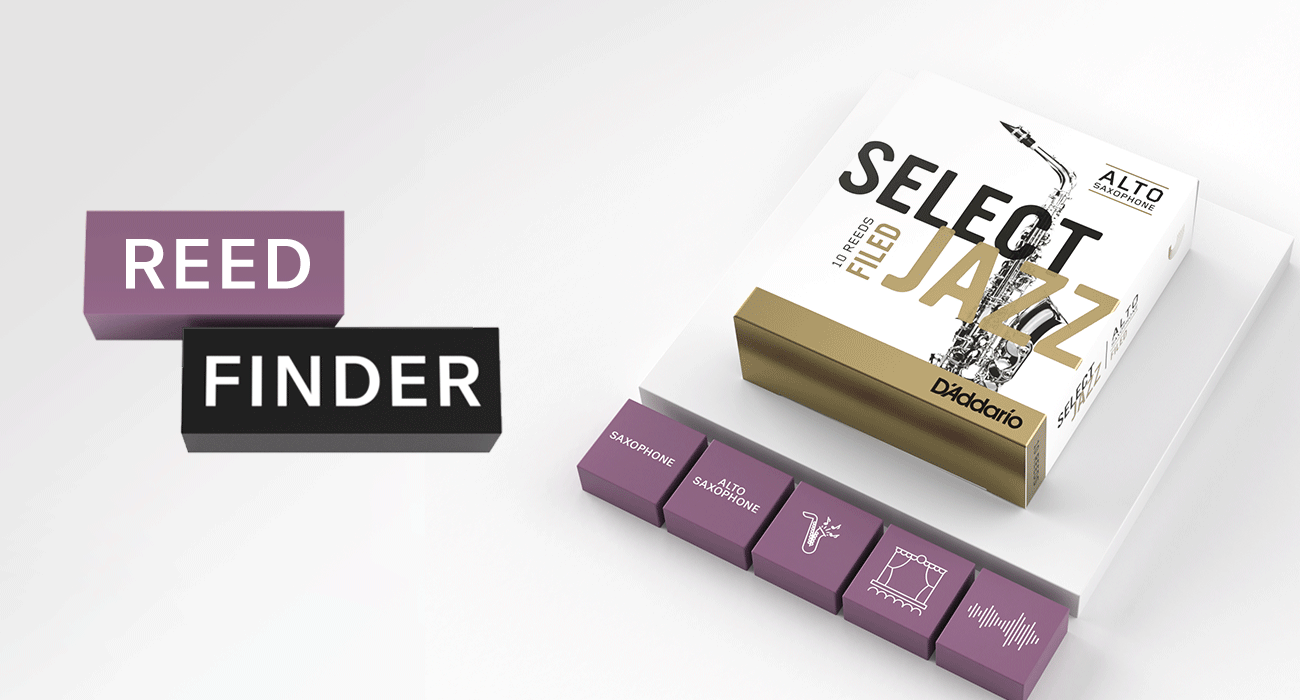 FARMINGDALE, New York— D'Addario Woodwinds launches Reed Finder, a first-of-its-kind, interactive tool designed for woodwind musicians to find the perfect reed for their set-up.
Just in time for back to school, the Reed Finder is the perfect way for young players and their parents to find the best reed design and strength. In partnership with Cartful Solutions, D'Addario designed a simple, yet powerful recommendation engine that sifts through hundreds of reed possibilities to align with each player's needs.
"Reed Finder was conceived out of the insight that most players, across all levels of experience, are overwhelmed by the number of choices available and lack the detailed knowledge and experience to select a reed that's best suited for their instrument, playing conditions, and stylistic goals," says Andrew Whitelaw, Global Director of Strategy. "Too often, players default to what they've always used because exploring is time-consuming and expensive. We built Reed Finder with the goal of taking the guesswork out — making it fun and easy to optimize your performance."
The user experience is simple. Players answer a series of questions about their instrument, playing conditions, and style, allowing the tool to find the ideal list of reeds. Questions cover:
Instrument Type
Genre
Ensemble
Reed Priorities
Tone
Mouthpiece Brand
Type of Musician
Once completed, users receive their results with a "Best Match," as well as other viable options.
Reed Finder is available for Saxophone (Alto, Tenor, Soprano, and Baritone) and Clarinet (Bb, Eb, Alto, Bass, and Contrabass) players.
Media Contact - D'Addario & Co, Inc. 
Natalie Morrison (natalie.morrison@daddario.com)