NAMM 2020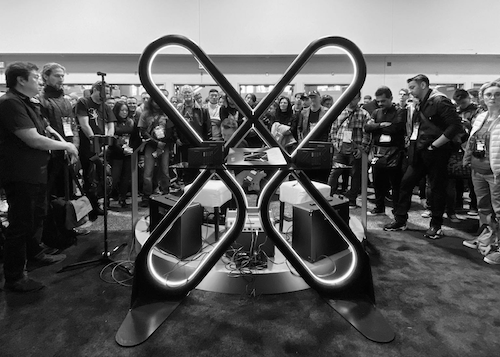 Another year, another NAMM Show. The 2020 NAMM Show (National Association of Music Manufacturers) was full of new products, new milestones, and so much more.
Here are some highlights: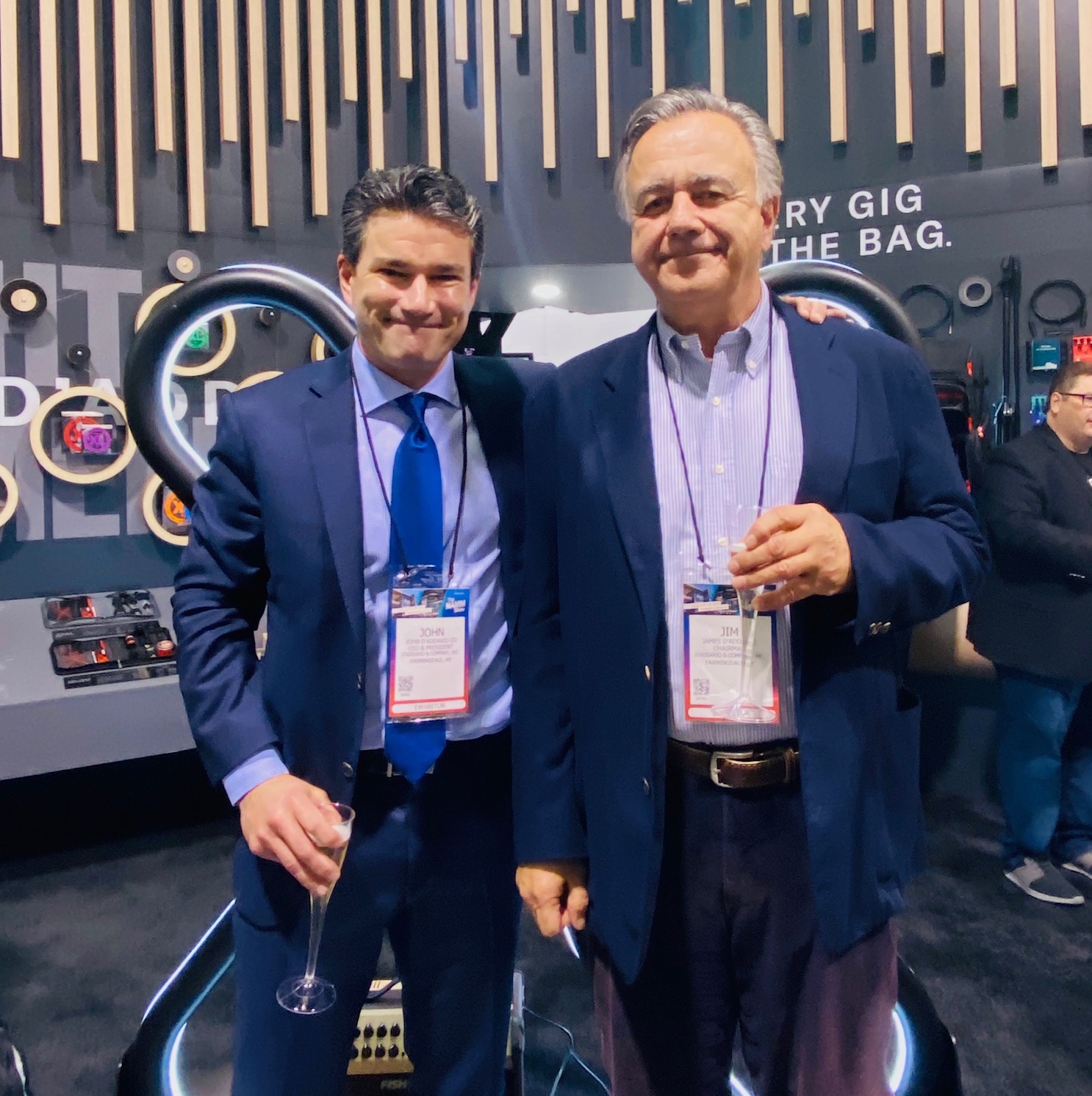 The Passing of the Torch
As of January 1, John D'Addario III became President and CEO of D'Addario. Former CEO Jim D'Addario will begin his new role as Chief Innovation Officer and Chairman of the board.
To honor Jim D'Addario's legacy and John D'Addario III's new position, D'Addario hosted a champagne toast with employees, close industry friends, customers, and the media.
The Champion
Suzanne D'Addario Brouder was honored on Friday night at the 2020 She Rocks Awards with the Champion Award for her work with the D'Addario Foundation. Suzanne shared the stage with music legends, Suzie Quatro, Lzzy Hale, Gloria Gaynor, and more.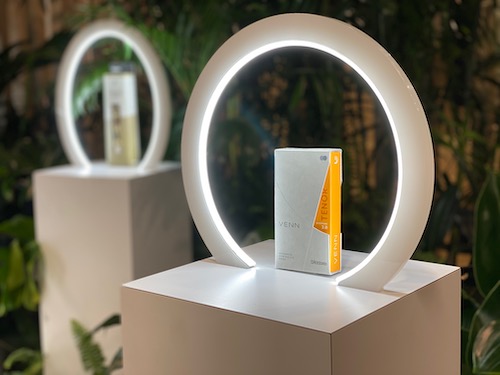 A New Species of Reed
D'Addario Woodwinds debuted VENN, an advanced synthetic reed available in April. VENN signals a whole new era in woodwinds innovation, combining the stability and longevity of a synthetic reed with the sound and feel of natural cane. To mimic the organic structure of cane, we reverse-engineered cane itself, layering different strengths of polymer fibers with resin and organic reed elements to make up the reed blank. The result? VENN outlasts and outperforms anything else like it – all while sounding and playing like your favorite cane reed.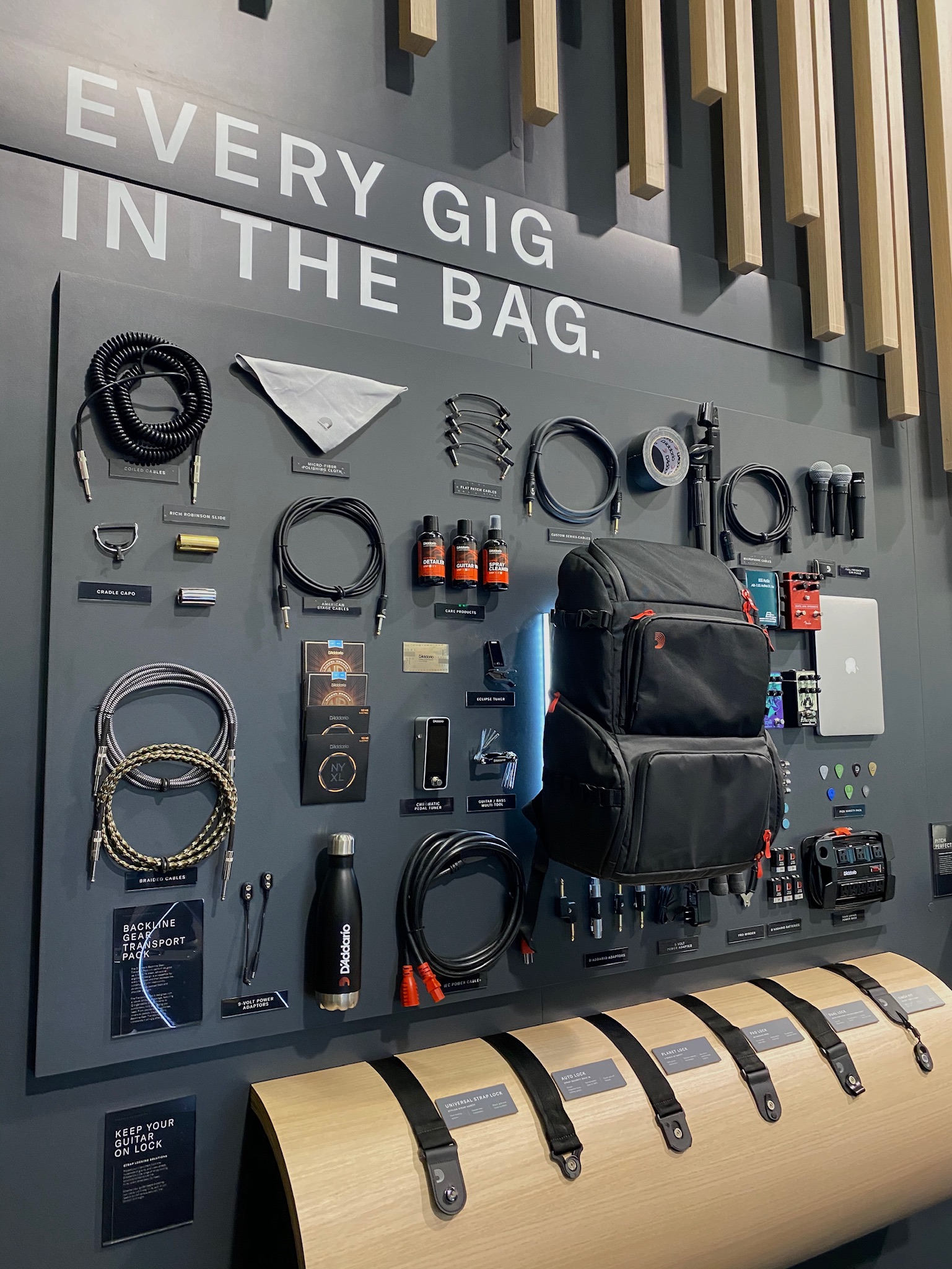 Every Gig in the Bag
Coming this March is D'Addario's Backline Gig Transport Pack, the ultimate solution for players on the move. And yes, everything in the photo can fit into the bag!
And the Award Goes to...
D'Addario is honored to have received a number of awards at the NAMM show including:
Best in Show: Microphone Stand Accessories System

M&SR Outstanding Community Service Award: D'Addario Foundation

M&SR Best Strings: D'Addario XT

MMR's Dealers' Choice Award: Accessory Line of the Year

Music Inc's Supplier Excellence Award: D'Addario & D'Addario Foundation

Music Inc's Product Excellence Award: Micro Violin Tuner
Artists Take the Stage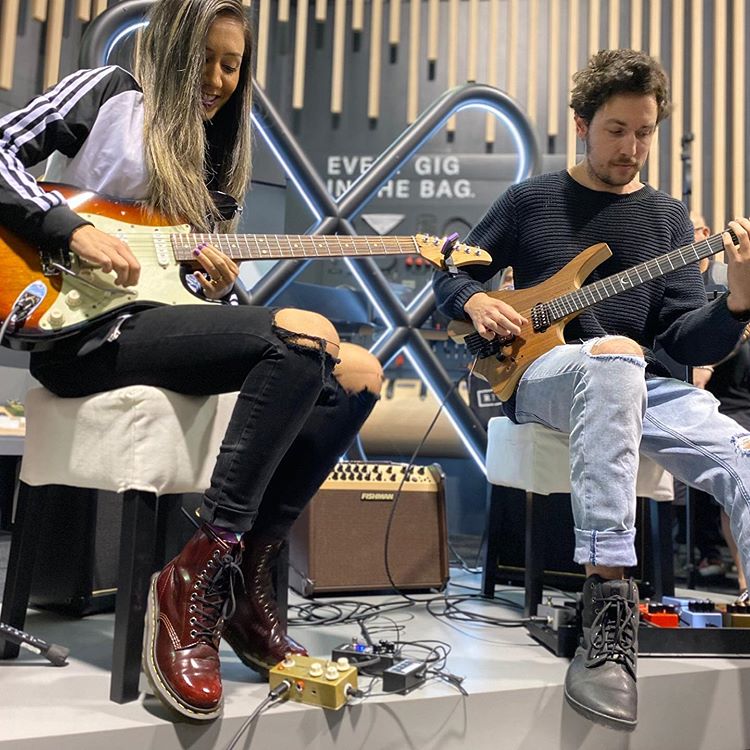 Artists filled the X Stage with performances and demos including:
Greg Koch x Andy Wood
Lari Basilio x Plini
Manuel Gardner Fernandes
Nita Strauss x Jen Majura
Andrea Gonzalez Caballero
Evan Taucher
Alex Skolnick x Aaron Marshall
Artur Menezes x RJ Ronquillo
To learn more about D'Addario & Company and the work that we do, follow us on our LinkedIn Company page. If you are interested in working with D'Addario as a retailer or distributor, please reach out to sales@daddario.com.